This site is for Minnesota AGD existing and potential members. We hope you will visit the site frequently. Add this Web site to your Favorites and check back for continuing education opportunities and other relevant issues.
Minnesota
Academy of General Dentistry
Please visit our website for more information - Thanks!

2015 APEX FellowMasterTrack Courses & Events
---
Spring - April 10 - 11 , 2015
What Dentists Need to Know about

OCCLUSION

in

2015

-
APEX Fellow/MasterTrack
This
course will present
current information and practical guidelines
that will help unstable and dysfunctional occlusions.

30% of the course will involve

hands-on

diagnostic work with mounted casts.
TERRY TANAKA DDS, MS has published numerous articles and is widely recognized as a research anatomist and for his teaching of advanced restorative procedures. He is highly sought after as a speaker throughout the world, and is known for his exciting presentations and outstanding clinical skills. His educational videotapes on TM Dysfunction, Anatomy and Implants are used in over 80 medical and dental schools and surgery programs throughout the world.
Dr. Tanaka holds Fellowships in the Academy of Dentistry International, American College of Dentists, International College of Dentists and is a Master, Academy of General Dentistry, and is a Diplomate, American Board of Orofacial Pain. He is a member of the Pacific Coast Society of Prosthodontists, American Academy of Restorative Dentistry, American Academy of Orofacial Pain and the American Equilibration Society, among others.
COURSE OBJECTIVES:
• How do oral habits (occlusal parafunction) affect muscle dysfunction, crown and bridge occlusion, denture sore spots, and restorative failures?
• When are splints necessary, why are they effective, what are the types, and when should they be worn?
• How does occlusion affect the selection of esthetic restorations?
• How do facial morphology and gender affect occlusal forces?
• How are inter-proximal forces and occlusal forces related to crowding of Mn incisors, and how do they affect the overjet and overbite of the incisors?
• How is wear of the anterior teeth related to the curve of spee, degree of overbite, overjet, posterior interferences, sleep posture, medications and the age of the patient?
• How are the Curve of Wilson and OVD related?
• Snoring appliances are good for the airway and breathing, but why do some cause anterior and posterior open bites, and how can you treat these problems?
LOCATION &TIME
Embassy Suites – Airport
7901 34th Avenue South,
Bloomington, MN 55425
CLOSE TO MALL OF AMERICA
Friday Registration – 8:00am
Friday 8:30am – 4:30pm
Saturday 8:00am – 3:30pm
CREDITS
14 Occlusion participation credits
Plus 18 participation credits if completing clinical assignment
COST
$995 Member
$1195 Non-Member
TO REGISTER go to mnagd.org

Email - minnesotaagd@gmail.com
---
FALL - October 2 - 3 , 2015
Dental Therapeutics & Street Drugs
-
APEX Fellow/MasterTrack
These tandem lectures will help practitioners avoid liability by gaining a better understanding of the impact their patients' medications have on dental treatment while giving a glimpse into the culture of street drugs –What your patients and your kids are not telling you!! 30% of the course will involve hands-on work using the Lexicomp software.
HAROLD L. CROSSLEY, D.D.S., M.S., PhD. is Professor Emeritus at the University of Maryland Dental School. Dr. Crossley received a Bachelor of Science degree in Pharmacy from the University of Rhode Island in 1964. He later was awarded the Master of Science (1970) and Doctorate degrees (1972) in Pharmacology. The University of Maryland Dental School awarded Dr. Crossley the D.D.S. degree in 1980. Dr. Crossley has co-authored a number of articles and four books dealing with a variety of topics within the field of pharmacology. He has been a consultant for the United States Drug Enforcement Administration and other law enforcement agencies since 1974. Drawing on his unique background, Dr. Crossley has become nationally and internationally recognized as an expert on street drugs and chemical dependency, as well as the clinical pharmacology of dental drugs. In 2008 he was the recipient of the Gordon Christensen Lecturer Recognition award, and in 2012 received the Award of Distinction by the Academy of Dentistry International for his efforts in Continuing Dental Education.
COURSE DESCRIPTIONS:
Dental Therapeutics – Review of indications, contraindications, and side effects of the most commonly prescribed medications. Many of the physician-prescribed medications used by our patients have dental implications and side effects affecting our treatment plans. Some medications are more likely to cause "burning mouth syndrome", others may cause violent behavior, and others may cause sexual dysfunction. Participants will learn among other things,
What foods could adversely interact with prescription & OTC medications.

How to manage patients taking some of the newer anticoagulant medications.

Indications & contraindications for opiate analgesics.
Street Drugs – Lecture recommended for Dentists, Hygienists, Assistants, Receptionists and Spouses. Discussion of the impact of marijuana legalization/medicalization on the dental profession. You will learn,
The signs & symptoms of commonly abused prescription and illicit drugs in patients & adolescents

The biochemical basis for the disease of addiction.

How to manage the chemically-dependent patient.

How can my kid get intoxicated on hand sanitizer?
Participation Component – Participants will have unrestricted access to the Lexicomp computer software to their laptops for a free 2 week trial beginning one week before the lecture. During the program instructions will be given as to the navigation of the many suites within the software including the Dental Pharmacology, Drug Interaction, and drug dosing calculator programs, along with The Visual Diagnosis program among others.
LOCATION &TIME
Embassy Suites – Airport
7901 34th Avenue South,
Bloomington, MN 55425
CLOSE TO MALL OF AMERICA
Friday Registration – 8:00am
Friday 8:30am – 4:30pm
Saturday 8:00am – 3:30pm
CREDIT
14 Oral Medicine participation credits
Plus 18 participation credits if completing clinical assignment
COST
$895 Member
$995 Non-Member
$149 Team Member 1st day
$225 Team Member both days
TO REGISTER go to mnagd.org
---
MN AGD STUDY CLUB
Interactive
-
Advanced Treatment Planning
We begin the night with dinner and a Spears treatment planning
video then review and discuss cases brought in by club participants.
It's a great place to find solutions to the questions you
have in day to day dentistry.
The following would be helpful in presenting cases:

This Club meets
4
times each year.
Tuesday, September 23, 2014
Tuesday, November 11, 2014
Tuesday, February 10, 2015
Tuesday, May 12, 2015
Lead by
Brad Nelson, DDS, MAGD
WHO All AGD Members including new grads

WHERE Radisson Hotel, Roseville,
2540 N Cleveland Ave. St. Paul, MN
COST $20 per session or $75 for the Year

SCHEDULE 6:00 - 6:45 - Spears Case Study Video & Dinner
6:45 - 8:45 - PowerPoint case presentations brought in by Study Club Participants
8:45 - 9:00 - Wrap Up & Reminders
For more information
talk to us today!
Email - minnesotaagd@gmail.com
---
WINTER - December 4 , 2015
Minnesota AGD Annual Meeting 2015
Update in Operative Dentistry: Adhesive to Composites

COURSE DESCRIPTION
This Course will discuss new universal adhesives and their clinical application. It will provide a protocol for shade selection, it will explain a rational for when to layer for esthetics in anterior restorations, discuss cavity preparation for adequate blending and longevity, step by step layering, contouring and polishing. This update will also address posterior composites and bulk fill materials with a comprehensive step-by-step clinical approach.
SPEAKER
Dr. Marcos Vargas BDB, DDS, MS, attended Cayetano Heredia University School of Dentistry in Lima, Peru and graduated in 1985. He spent two years, 1990 to 1992, in the AEGD program at the Eastman Dental Center in Rochester,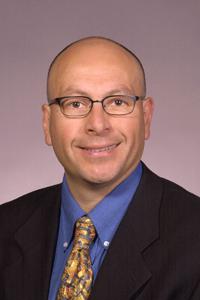 New York. Dr. Vargas received his Certificate and Master Degree in Operative Dentistry in 1994 at the University of Iowa where he is currently a Professor in the Department of Family Dentistry. His primary research interests are in the area of dental materials including glass ionomers, dentin bonding, composite resins and esthetic dentistry. Dr. Vargas is also recognized for his expertise of Direct Restorative Treatment Procedures and conducts numerous lecture and hands-on seminars in the US and internationally. Dr. Marcos Vargas has published extensively in the area of dental adhesion and resin composites for over 20 years. He maintains a private practice limited to Restorative Dentistry with an emphasis on aesthetic dentistry.
LOCATION
3M Innovation Center
2326 Minnehaha Ave
Saint Paul, MN 55119
COST
$95.00 per Doctor

CREDIT
To be Announced

Email - minnesotaagd@gmail.com

Phone - 612.412. 4366
---



Volunteer Today
The AGD is always looking for great leaders.
Volunteering for a leadership position is an excellent way to give back to your profession, gain leadership skills and develop friendships. Consider using your unique skills on the local or national level to guide the organization, its members, or the public.

If you're interested in helping please contact
minnesotaagd@gmail.com

Speak for General Dentistry
Be the voice of the general dentist and communicate with your legislators. For a quick glance at state bills and regulations needing action and attention, click here or on the state action icon to the right of this text. To see all tracked bills or regulators with a possible impact on general dentists and their patients, visit the AGD's constituent issues and select a state to see what lawmakers and regulators have brought to the table.

Share KnowYourTeeth.com with Patients…
KnowYourTeeth.com is the new consumer Web site that offers your patients dental health information in a fun and easy format from a source you already trust for dental education, the AGD.
Give us Your Opinion…
Share your thoughts and comments on the Minnesota AGD Web site.
Send an e-mail to AGD Headquarters

Minnesota AGD

Region 10
Members: 529
President:
Deborah L. Fung, DDS, MAGD
www.mnagd.org
MinnesotaAGD@gmail.com
612.412.4366

New members:


Welcome to Our New Members!

Economic Facts:


15,701 = Number of people in the state employed in dental-related jobs

$761,000,000 = Minnesota dental employees' combined annual wages.

Join the AGD:

Join online
2015 Membership Application

E-mail page to a friend