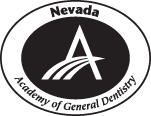 Welcome to the Nevada AGD Web site!
Check here for the latest news and happenings taking place in Nevada AGD!
2024
2023
November 2, 2023: What Really Counts? What Drives Practice Success?

(COMING SOON)

May 10, 2023: Common Pathology of the Oral Mucosa with Dr. Vicky Woo
Self Study: Nevada's Evolving Opioid Crisis with Dr. Darla Zarley
March 4, 2023: Infection Control with Dr. John Molinari
February 15, 2023: Nevada's Evolving Opioid Crisis Dr. Darla Zarley
January 24, 2023: Unplanned Tooth Movements in Aligner Therapy with Dr. James Mah
2022
November 16: 2022: Orthognathic Surgery: What Dentists Should Know with Dr. Zach Truman
October 26, 2022: Odontogenic Infections with Dr. Steve Saxe
2021
October 13: Orthognathic Surgery: What Dentists Should Know with Dr. Zach Truman DDS

September 22: A Comprehensive Approach for Diagnosing Dental Pain with Dr. Daniel Shalev DDS

August 28: Infection Control with Dr. John Molinari
July 7: Common Infections of the Oral Cavity with Dr. Victoria Woo DDS

May 10-June 23: The Opioid

Crisis

in Nevada Self-Study

April 7: What the Hell Is That!? Common CBCT Incidental Findings

February 10: Opioid Crisis in Nevada

January 13: Advocacy 101
2020
Advocacy
Because

Some

of Us Aren't Neutral.

As a result of the 2019 Nevada Legislative Session, it became painfully apparently that dentists and patients needed a voice in the political landscape. 2019 was the year some Nevada dental organizations claimed neutrality to dental therapists while others valiantly fought in the best interest of our patients and profession by opposing dental therapy and representing the profession we worked so hard to be a part of.
Advocacy is about preparing for every scenario, standing by the ideals and values of your supporting members, continuously educating legislators and developing positive relationships to convey a message... a dentist's message.

Because we believe after years of education, treating patients and serving the community, your voice is relevant and important to share what's in the best interest of our patients and the profession of dentistry.

So, we're here, banding together with other specialties to begin to have a meaningful voice in the state of Nevada.
Because some of us aren't neutral (and we don't think you should be either), we are asking you to PARTICIPATE in the political process, SUPPORT a candidate that gives you an opportunity to communicate, and finally VOTE! Our voice is futile without the power to make change. Interested in know which 2020 candidates voted in favor of dental therapists?

Important Information
E Prescriptions

Effective January 1, 2021, Nevada law mandates that all controlled substance prescriptions MUST be given to a pharmacy by electronic prescribing ("e-prescribing"). There are certain exceptions to the e-prescribing mandate, and the Board of Pharmacy may exempt a practitioner from the e-prescribing mandate for 1 year, until December 31, 2021, based upon "economic hardship, technological limitations beyond the control of the practitioner or other exceptional circumstances." NRS 639.23535(1) and (2).

In order to claim an exemption, practitioners must complete an exemption form provided by the Board and maintain a record of it. The exemption form is available HERE.
Newsletters